LET'S MAKE MUSIC TOGETHER
Building Brands Through the Experience of Music
Today's consumers are craving emotionally connecting experiences, and there is no more powerful love language to woo them with than music. As we move away from the information era and into the era of human experience, we believe that music will be one of the most magical tools for breaking through digital white noise to express the personality of your brand and build authentic, human-brand relationships.
For the Love of Music: Ten Brand-building
Superpowers of the human Experience of music
IT CREATES PLEASURE:
Music stimulates the brain's reward center, triggering dopamine, similar to an addiction
​
IT BUILDS BRAND
ASSOCIATIONS:
Music can also trigger the brain's intellectual capabilities, creating a perceptual link between emotion and message
​
IT CREATES BRAND MEMORIES:
Musical memories can survive long after other forms of memory have disappeared, creating lasting brand associations
IT CREATES EMOTIONS:
Music has the ability to create emotions through musical mimicry: listeners mirror in their reactions what the music expresses. In this way, music has the ability to tell stories, build emotional connections, and design an emotionally-charged energy or ambiance of a physical space.

​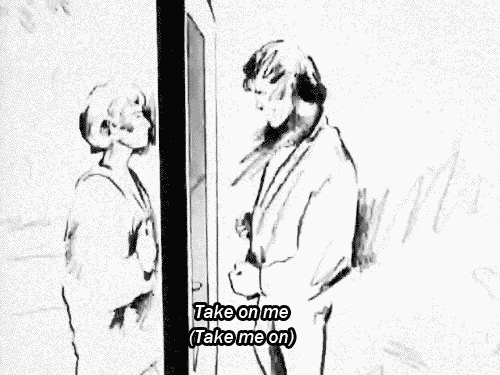 IT'S IMMERSED IN THE EXPERIENCE OF LIFE:
Music is the
soundtrack of our daily lives-from family road trips to work-outs, music is something that's with us everywhere.
​
IT PROVIDES AN ESCAPE

:
Music also has the ability to provide an escape, triggering our imagination and relieving the stress of daily life.
IT's A PERSONAL EXPERIENCE:
When listeners relate to music on a personal level, they can incorporate the experience into their self-identity. Younger listeners are especially likely to derive a sense of personal identity from music.
IT INFLUENCES CONSUMER BEHAVIOR:
Music has the power to go beyond perception. Music has also proven to impact engagement and consumer behavior, influencing purchase behavior and service experiences.
IT CREATES HUMAN BONDS

:
Music inspires a group dynamic. It encourages collaboration and shared experiences. Music can help employees and customers form a group identity around your brand
IT HELPS PEOPLE WORK

:
Having a music strategy as part of the employee experience can also impact employees' productivity, inspire their creativity, reduce stress, and make work more enjoyable overall.
PRODUCING

THE SOUNDTRACK OF YOUR SUCCESS THROUGH THE ART OF MUSIC AND SCIENCE OF HUMAN EMOTION
Supporting your brand with musical content is an emotionally compelling way to tell your brand story. Music helps build familiarity and communicate your brand's purpose and personality. Music is a powerful way to reinforce a consistent, authentic message across all brand experiences and to differentiate it as uniquely yours. More than ever, music has the ability to make or break the experience of a brand. Getting it right has the power to transform, but getting it wrong can be devastating. From concept testing to data-driven content creation, we have a full range of tools to bring your brand to life through music.
DISCOVER YOUR TRUE COLORS
MUSIC IDEATION
Ideation is the creative process of generating, developing, and communicating new ideas to give direction to later phases of concept development and innovation. Our music ideation tools provide the framework for the creation of musical content by identifying the core musical elements that are best aligned with a brand's message and personality as well as the musical interests of the target audience. Ideation provides a data-driven, consumer-centric blueprint for the next phases of content development and final production, as well as a musical profile of your target audience and its sub-segments.
HOW WILL YOU KNOW?
MUSIC CONCEPT TESTING
Musical concept testing is an efficient and economical method of testing musical content with consumers prior to its introduction into a brand experience. We use a combination of qualitative and quantitative methods to identify which concept will be most effective and gain an in-depth understating of the emotional, intellectual, and sensory responses associated with each concept. We explore the potential for any negative associations and pinpoint the most effective concept elements. We are experienced in working directly with agencies, producers, and artists to help coordinate content revision.
WE BUILD BRANDS ON ROCK AND ROLL
CUSTOMIZED, CONSUMER-CENTRIC MUSIC CONTENT
For our clients who need customized content created from our consumer-driven blueprint, our extensive network of independent and emerging artists allow us to offer turnkey production of original brand music.
MUSIC IN THE AIR
MUSIC FOR SPACES
Live experiences will be the most critical consumer touchpoints in the experience era. Shopping, dining, entertainment, and hospitality will increasingly become driven by the experience and sense of adventure that goes beyond the transaction. Music will be a key element for creating the types of meaningful, branded experiences that consumers are looking for. Music has proven to have a strong influence over consumers' perceptions and behaviors. Hotel lobby music is a critical element for creating an immediate ambiance and has shown to bring guests into a more physically relaxed state. In-store music that creates the right pace and energy can keep shoppers engaged during an in-store experience, leading to more meaningful experiences and greater likelihood to purchase, to make a return visit, and to share positive sentiment about the experience with others. Having the wrong music can also have a strong negative influence over consumers' perceptions and behavior. Music that feels misaligned with what they feel they know about a brand's personality or that is unappealing to the target consumer can create a dissonance that negatively impacts their overall perception of the brand and their brand-oriented behavior. SoundX helps develop the core musical data inputs needed to build brilliant brand soundtracks.